Activity 1:
The More, the Merrier?
In the 1800s, most families were pretty big. In fact, many parents had an average of
seven to nine children
. Imagine that you were a child in the 1800s and you had nine siblings.
How I would feel being in a big family:
I got to be really honest I think that living in a big family would be awesome! Why I think that? Even though I have little family that I live with I still think that having a big family would be good, you can help each other very well and work together as a team to make things work. Sometimes being in a big family will have lot's of money and payment issues that's why you have other people like older siblings that can help make things right, like making a family Garage sale! That my onion. Comment down below what you think Yes or No?
_________________________________________________________________________________
Activity 2: Acknowledging Ancestry
All of us are members of a family. Some of us have large families and some of us have very small families. When I have the opportunity to talk about my family and my ancestry I sometimes choose to use a
pepeha
. It is a very special way of identifying who I am and where I come from. There are many different versions of pepeha but most provide people with information about who you are and where you come from (i.e. your whakapapa).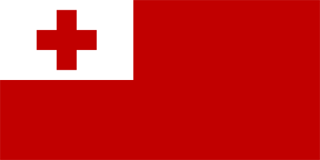 Ko Mounga Talau (Mt Talau) te maunga
Ko Fetoa te awa
Ko Taulanga puatalefusi te waka
Ko Makave Vava'u, Tonga ahau
Ko Meliame r
ā
ua ko Samiuela
ō
ku m
ā
tua
Ko Amelia t
ō
ku ingoa
.
My Other Pepeha:
Tena Koutou Katoa!
Ko Maungarei Te Maunga
Ko Tamaki Te Awa
Ko Waitemata Te Moana
Ko Ukutoia Te Papa Ko Tavake Toku Koroua
Ko Simaima Toku Nana
Ko Samiuela Toku Papa
Ko Meliame Toku Mama
Ko Amelia Ahau
No reira tena koutou, tena kotou, tena ra tatou katoa!